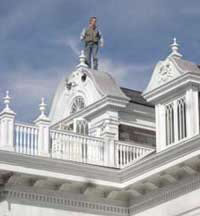 We provide slate roof consulting services, forensic services, expert witness work, trial testimony, slate roof evaluations, roof surveys, remote technical support, email opinions, letterhead opinions, and site visits for new slate roof installations as well as for existing slate roofs, no matter what age. More about our consulting services.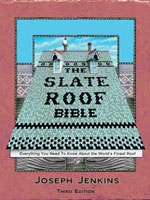 We publish the Slate Roof Bible, 3rd edition and the Traditional Roofing Magazine. We also provide the web site SlateRoofCentral.com. We have a variety of video clips about slate roofing available, as well as a public forum related to slate roofing. More..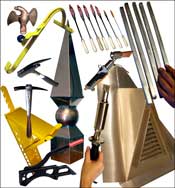 We provide slate roofing tools, materials and supplies including slate hammers, slate rippers, slate cutters, slaters' stakes, roof brackets, ladder hooks, all types of snow guards and snow rail systems, all sorts of soldering devices, bar solder, hand irons, pipe flashings, weathervanes, copper valleys, ridges and drip edges, 16 ounce copper rolls, lightning rods, and much more...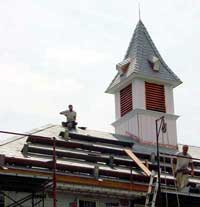 Joseph Jenkins Inc discontinued slate roof contracting services in May of 2015, after 35 years and thousands of roofs. Instead, Joe Jenkins' two sons, Orion Jenkins and Brent Ulisky, each became registered as independent contractors in Pennsylvania and now provide the contracting services independently. more...